We can also celebrate any event, to include Baptismal, Communion etc.
Live or Virtual
Fit4Kids unique shows can fit into any environment and is completely self-contained! We can perform in backyards, basements, living rooms, school classrooms and even restaurants! We bring everything needed, even a power pack if there is no electricity!
Our shows are unique, special, and extremely interactive! The children are always the Stars of the show, and Special Attention is given to the Birthday Boy/Girl who is the Guest of Honor!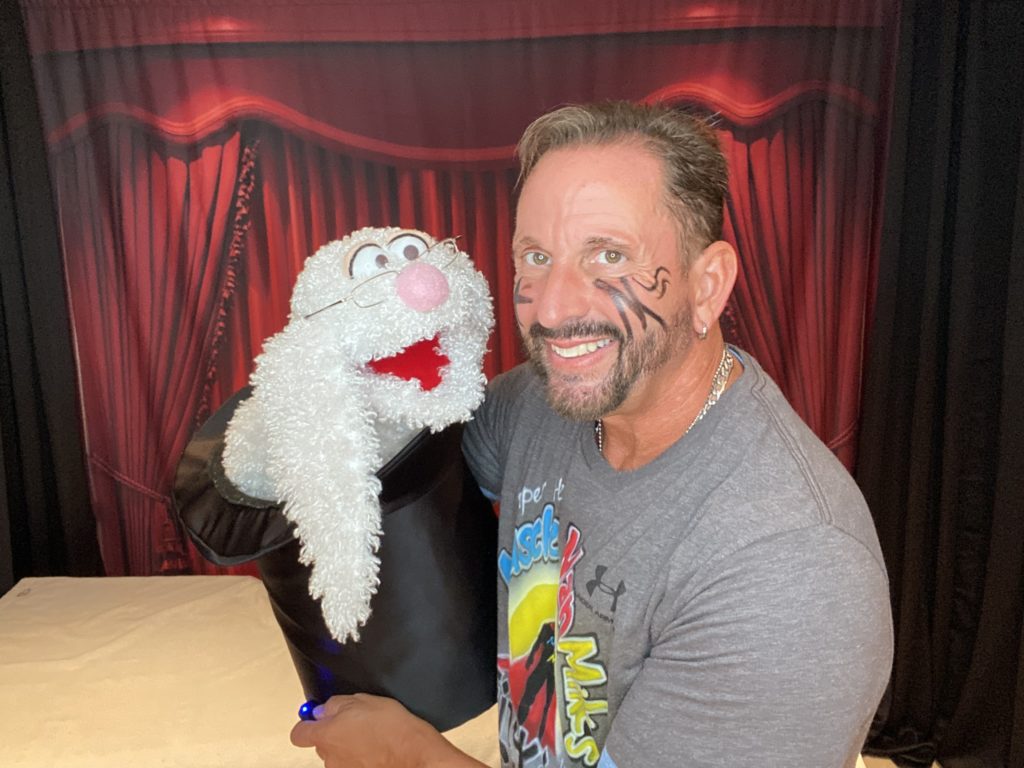 It's a memorable day with Muscle Man Mike & Friends!
We also can do a Virtual Birthday Party or Event anywhere in the USA!
Added to Muscle Man Mike we have "Princess Elsie"!
Princess Elsie can make a Virtual Visit telling her story and singing her famous songs!
Princess Elsie is available in the NY area for Live Appearances!